This used to be the joint Wiki account for both Rina (Iximaz on the Board) and Randa, but as as of early 2015, Iximaz became the sole sporker, as she and Randa unfortunately parted ways upon high school graduation. Still, credit is where credit is due, and Randa will have her own place here as a reminder of Iximaz's roots as a PPCer.
Randa was known as Randa on the Board on the rare occasion she decided to drop by, so she didn't have to deal with confusion about usernames like Rina/Iximaz does. She never got Permission or actually wrote any PPC missions, but she was very important to Iximaz's early mission writing ability, since she isn't nearly as affected by badfic and acted as a sounding board for Iximaz's wild ideas. Randa's agent is, of course, Randa Roan, and if she ever decides to come back, has full rights to the agent, but until then, she has been turned over to Iximaz for safekeeping.
Iximaz first discovered the PPC through TV Tropes's article on Mary Sue hunters and plowed through the Original Series in about a day, but spent some time rereading it, imagining what it would be like to be an agent and never realizing the community was still alive and well until about two weeks later, when she revisited TV Tropes and found a link to the Board.
They haven't been able to get rid of her since.
She got Permission about a month after joining (she still has no idea how) and somehow became a Permission Giver about a year after that. Seriously, what were they thinking?
Her first Big Project was in March 2015: she sporked the entire Rose Potter series by herself, a feat which she accomplished in roughly forty days. She later released Little Miss Mary August 2015; the mission was written in about two days in April 2015, but was left to sit for several months. She also briefly wrote the Araluen Fanfiction Academy, though considering it hasn't updated in years, it's safe to call that project abandoned.
She's published a total of 142 PPC stories: 97 missions and 45 interludes, making her the PPC's most prolific author. Her current goal is to make it to 100 missions.
Before you ask, yes, she is slightly insane.
She's actually a pretty boring person in real life, as she spends most of her time hunched over a desk writing, or playing Animal Crossing , or curled up in bed reading, or sprawled on the floor of just about anywhere playing Pokémon. Or she might be doing all five at once. It's been known to happen. She has also been known to write missions in her free time, though productivity has slowed down as of late. She'll try to get back into writing after she's gotten used to school.
She's a massive Harry Potter fan (she and her brother were the co-leaders of a fan club in high school) and has a tendency to annoy people with her knowledge of obscure trivia, which in turn annoys her. Is it really so bad to love the series that much?
... don't answer that.
The other fandoms she knows best are Doctor Who, the Riordanverse (Percy Jackson and the Olympians, Heroes of Olympus, Kane Chronicles), Ranger's Apprentice, My Little Pony: Friendship Is Magic, Phineas and Ferb, Pokémon (games only; she is an avid Nuzlocker), RWBY, Animorphs, Order of the Stick, Minecraft, World of Warcraft, Overwatch, and unfortunately The Inheritance Cycle and Twilight.
She is a two-time college dropout thanks to various health problems, but has since found her calling in life as a cameraman and is now studying film abroad in London. Which is probably a good thing, because she'll never be able to have a real job with all those tattoos and piercings.
Though she usually goes by female pronouns out of familiarity, feel free to address him/them/hir [any other pronoun here] however you like. They're all just as likely to work fine.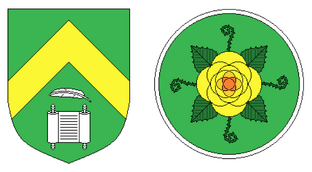 She currently has thirteen minis, iximaz, Iximax, Izimaz, Izimax, Oximaz, Iximas, Ixmax, Ixmaz, Icimaz, Ixima, Ixinaz, Ixamax, and Lxamaz. Most of them were accidentally spawned by her own mistakes, but that's beside the point. Her characters are The Aviator (her once-but-not-anymore author avatar), Zeb, Alex Dives, Farilan-Haothil-Esthine, Ix (her new author avatar), Charlotte Webb, Lorson Rho (yet another avatar, albeit crankier than the others), Dax, Zaphoriel, Arinellya, Kalen Briarthorn, Gabrielle, and Shamrock Alsike, Elanorelisindrivar, Katie Bowman, and Olivine.
Lust Objects include, but are not limited to, Remus Lupin, George Weasley, Leo Valdez, most of the characters from Doctor Who, Yang Xiao Long, Trevor Belmont, Sypha Belnades, Alucard (of Castlevania fame), and Supernumerary (shut up, she's allowed to have agent LOs if she wants).
She is very happily engaged to her boyfriend of four years, User:Aegis Vagabond, and they plan to be married as soon as they're done with university.
Community content is available under
CC-BY-SA
unless otherwise noted.