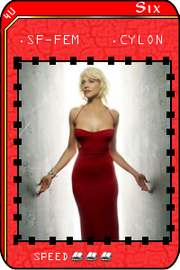 Huinesoron's Fourth Generation of PPC cards came with an update to the rules, as well as new examples of every card type except for crossovers. The Chronicles of Narnia and Discworld now appear as playable fandoms, and many fandoms from earlier releases have received new fuel as well. Cards can be downloaded here.
The Cards
Edit
Mary Sues
Edit
Amelia Cullen
Kit Crimsonstar Fox
Eruaphadiriel
Espanilla Reticulus
Princess Amariel of Silverbeam
Raven Serena
Locations
Edit
The Aoiya-Ya - Anime
Aslan's Howe - Narnia
Assassin's Guild - Disc
Cair Paravel - Narnia
Caprica - SF
Shrine at Chinshu - Anime
East Sea Road - Anime
Battlestar Galactica - SF
Hakusan Shrine - Anime
Hiko's Mountain - Anime
Kiheikan Dojo - Anime
Kobol - SF
Kyoto - Anime
Maekawa Dojo - Anime
New Caprica - SF
Pseudopolis Yard - Disc
Shingetsu Village - Anime
Takeda Kanryu Mansion - Anime
Tsukayama Garden - Anime
Unseen University - Disc
Auditors - Disc
Drunken Activists - Anime
The Echinacea - PPC
Hiko Seijuro -Anime
Hiruma Gohei - Anime
Isurugi Raijuta - Anime
Maekawa-sensei - Anime
Noble Dragon - Disc
The Oniwabushi - Anime
Persistent Policeman - Anime
Senkaku - Anime
Swamp Dragon - Disc
Sword Hunter Cho - Anime
Takeda Kanryu - Anime
The Thistle - PPC
Udo Jin-e - Anime
Community content is available under
CC-BY-SA
unless otherwise noted.